Have worked on it for a few months in total, and have had great help otherwise it would not have been possible, be sure to read the readme file present in the tutorial, and I hope it will be useful for many people, as always, all of my projects and files are free to use and change and do whatever you want with it.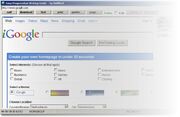 Custom webbrowser with many features including Tprogressbar
Create a custom webbrowser within minutes with added functionality and several useful features. You can download each chapter separately and of course also view them separately. Every chapter was written with no extra components other than those present in Delphi 7 already and those in external_units.zip. Everything will work with newer versions of Delphi too. You can also download the windows chm help file for offline viewing or just watch it online at my site.
The main feature was how to create a custom progressbar and that subject has been covered very well with clear and clean code and screencaptures. From there one I started to add more features and the project grew larger until I thought of sharing it
While I think every precaution has been taken to rule out errors, should you encounter any please inform me of that, I will happily fix it. Again thanks for the people who have helped me with it. Be sure to visit the sites named in the readme part!
Chapter 1 - Create a custom progressbar
Chapter 2 - Adding a download current url button
Chapter 3 - Enable copy and paste
Chapter 4 - Adding find feature
Chapter 5 - Adding an edit current page feature
Chapter 6 - Add print features
Chapter 7 - Create a list links feature
Chapter 8 - Are we online?
Chapter 9 - Set the color of the progressbar
Chapter 10 - Place the progressbar over a statusbar
Chapter 11 - Populate statusbar with MAC address
Chapter 12 - Retrieve Network Group Name and show it
Chapter 13 - Display the local IP on the statusbar
Chapter 14 - Fill up the last TPanel with some info
Chapter 15 - Capture screenshot from url
Chapter 16 - Adding navigation